Services and solutions
for innovation and
sustainability
We transfer the results of scientific research by proposing customized solutions and services accordingly to the customer's specific needs.
Reliability
greenstep is your valuable partner for your business needs in the innovation and sustainability fields. We drive your company to move a step forward for the adoption of the best green and innovative solutions
Experienced
greenstep team members have a wide technical and scientific background in their respective fields of competence. They are also working in the academy as researchers on several applied research projects
Professional
greenstep delivers professional services and softwares to support your business growth and to give your company and your products the chance to become more innovative and sustainable. We base our solutions on the most customizable tools
Discover our team members
greenstep team members are skilled professional consultants and passionate researchers who love to transfer their knowledge to the clients and to develop new strategies and solutions that really solve the client needs and give them the chance to make a real step forward for a more sustainable way to get their things done.
Then, please spend just few seconds to read our short bio and to discover how to keep in touch with us.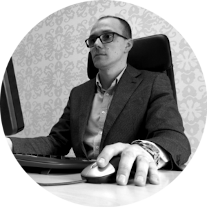 Giorgio Cantino, Ph.D.
Co-Founder, Director
Engineer and PhD in Environment and Territory. Since 2007, he works as a designer and consultant. Currently, he holds a contract researcher position in the Sustaniable Materials research group of the Department of Science and Technological Innovation at the University of Eastern Piedmont. In greenstep he deals with Life Cycle Assessment and sustainability assessments in general. He is responsible for training and technical support. He is a member of the "Life Cycle Initiative" of the United Nations Environment Program and of the "Energy" Working Group on behalf of UniUPO within the RUS, the Italian Sustainable University Network initiative. He si also member or the Technical Committee 057 "Circular Economy" within the Italian Standardisation Institute. He is author of scientific and non technical publications as well as oral presentations in internetional conferences in the energy and environmental fields.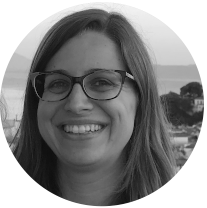 Marta Gai, Ph.D.
Co-founder
Biotechnologist and PhD, she mainly conducts academic research as a researcher and contract professor at the University of Turin. Coordinator of the open lab of advanced microscopy (OLMA @ MBC) of the Molecular Biotechnology Center in Turin, she deals with data analysis and promoting the technological transfer of research through the realization of open innovation projects with the industrial world. In greenstep he contributes to the development of issues related to research and innovation and technically supports the implementation of Life Cycle Assessment and sustainability studies applied to life sciences. She is Innovation Manager and author of scientific and non technical publications as well as oral presentations in international conferences.
Our Mission
We support the technological and sustainable growth of our customers
We transfer the know-how gained by several years in the filed of applied research from academy to the customers to identify and implement innovative solutions for sustainability and circular economy.
We provide training and technical support services. We distribute and customize professional software solutions for sustainability assessments and circular economy. We support the customer for the development and submission of research proposal under the main funding schemes.
At greenstep,
no client is too Big or Small

We take care about all of our clients, whether they are freelancers, SMEs, Companies or Public Research Institutes.
No matter about your size.
Discover our latest news
greenstep regularly publish news about training events, software updates and new releases. Just check the box on the right for the latest ones or read our full news page.
Since February 2020 beLCA has became greenstep s.r.l.s.! What changes? Basically, nothing. We moved beLCA into a capital company with the aim to offer new services and oppurtunities to our clients in an easier way. Moreover, we also plan to extend our current catalog of products and to develop new tools and apps to support the professional users in their daily work. Wants to learn more about greenstep and its services? Wants to start a partnership with us? Drop us a line. We will back to you...
We cover an array of professional business services
Consultancy
greenstep offers consultancy services in several fields in Italian and English:
Life Cycle Sustainability Assessment
Environmetal Labelling Schemes
Critical reviews
Carbon footprint and ecodesign
Circular economy calculations and assessments
Funding proposals and research projects

Trainings
greenstep, Italian official partner of openLCA, delivers certified training courses in Italian and English on the use of the software, from beginner to advanced level. To meet the different needs of users, trainings are provided in different ways:
Group and private trainings, both on site or at the customer's site
Remote trainings, through individual and group video courses or webinars
Technical Support
greenstep offers authorized professional support contracts dedicated to openLCA users.
The support is delivered both in Italian and English.
The support contracts are generally ticket-based.
Development of case studies is also possible but a specific quotation shall be priorly requested